VIDEO: Heatwave – Dream Big Documentary (Trailer)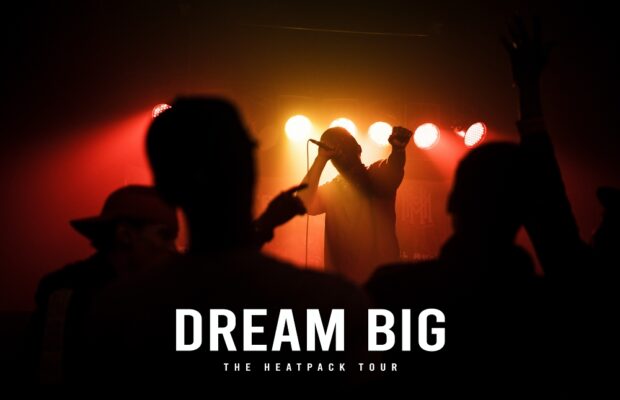 International Recording artist Heatwave takes his fans along for the ride as he recaps his most recent Heatpack Tour with fellow artists Axel Muco, EBA Mob, and more. 

Directed by Davane and co-directed by Heatwave himself, the gang travels across Canada from Vancouver B.C. to Montreal to Toronto, and then onto London all while breaking down doors and gaining new fans through their nonstop hustle and grind. From city to city, Heatwave and crew knock out video shoots, studio sessions, and more in between bringing high energy performances to every stage they touch. Showing the true work it takes to become an independent touring Hip Hop artist, Heatwave takes time in the Dream Big Documentary to explain the business moves behind the scenes that allow him to fund a tour and music career in 2020. Hitting the streets in every city they stop in approaching fans to come to their show, Heatwave's hustle and approach should be motivating for any artist on the rise. Asking fans "if they like Drake" then explaining to them that his music is better, Heatwave shows the confidence it takes to break through the hate and doubt that will arise on the way to the top. 

Packed with as many shenanigans as there are gems of knowledge The Heatpack Tour showcases a number of rising artists doing whatever it takes to achieve their dreams and goals. Over a 45 minute period, you get to witness the growth and confidence boosts of young musicians finding their lane and realizing their own potential. With a nonstop grind and work ethic, it's easy to see why Heatwave continues to expand his fanbase and grow as an artist every year. Spending most of 2019 getting his business endeavors in order, 2020 will be the year that Canada and the world hear from Heatwave, Axel Muco, Eba Mob, and more!

Get to know these rising stars in the uncut full-length documentary "Dream Big" now available on YouTube!