VIDEO: Vursatyl – Let Me Know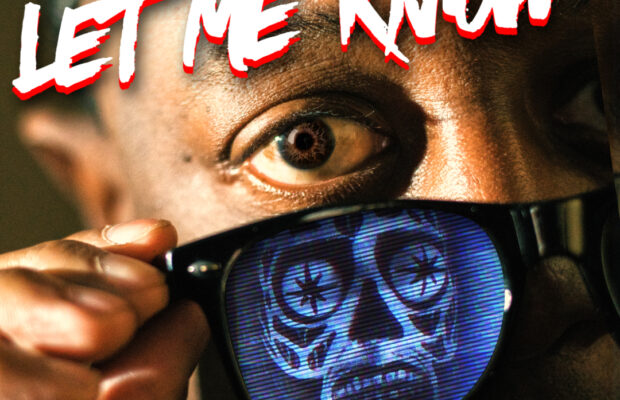 Portland rap legend Vursatyl releases the powerful new single and music video "Let Me Know," produced by Jake One. Recapping the traumatic year that was 2020, Vursatyl and crew do a masterful job of visually capturing all the tragedies and misinformation that has occurred in the past year and change. From COVID-19, sprawling conspiracy theories, white supremacy, political wars, and so much more – Vursatyl recaps it all with wizardly wordplay and a laid-back, comfortable flow. 

Following up on his recent release "I Don't Want You Anymore", featuring Lunden Bernard, Vursatyl once again shows his ear for production is nearly unmatched calling upon the Seattle legend Jake One to score his current and previous release. A rebranding of sorts, Vursatyl is a founding member of the legendary hip hop group Lifesavas (signed to Quannam Projects) but is taking a step into a whole new direction with his last few solo releases. Testing the waters with his singing ability, songwriting, and choice of production. Vursatyl shows us why he is a true student of the game, reinventing his sound again and again with 30+ years of experience already under his belt. His latest release "Let Me Know" is supported by an amazing video production team that crafted and brought this vision to life. 

Watch the Official Music Video for "Let Me Know" now available exclusively on YouTube. Plus be sure to steam "Let Me Know" also available on all digital streaming platforms.
More Information on "Let Me Know" from the crew:

"Let Me Know" is a tribute to the year 2020. An era where misinformation and a "war on truth", led by our own president, defined our nation's movements and sadly still divide us today. The lyrics work as the inner dialogue of our key character, The Conspiracy Theorist, while simultaneously working in the perspectives of other key players of 2020 such as: The Prepper/Patriot, The Media, The Activist, The Healthcare System and others. We've paired this theater of chaos with an homage to John Carpenter's They Live, a personal all-time favorite, which feels more relevant today than it did in 1988. They still live and we still sleep.

This video is a collaboration between Vursatyl and We Live Productions and was created out of our joint enthusiasm for the song in tandem with our desire to showcase our observations in what was an insane past year.
We thank each and every one of our friends and family members who helped out with this video. While 2020 was a very challenging year, you all showed up and showed what making art as a community can look like. We love you all and appreciate all the help and support!