UNSIGNED HYPE: New London – Upper Echelon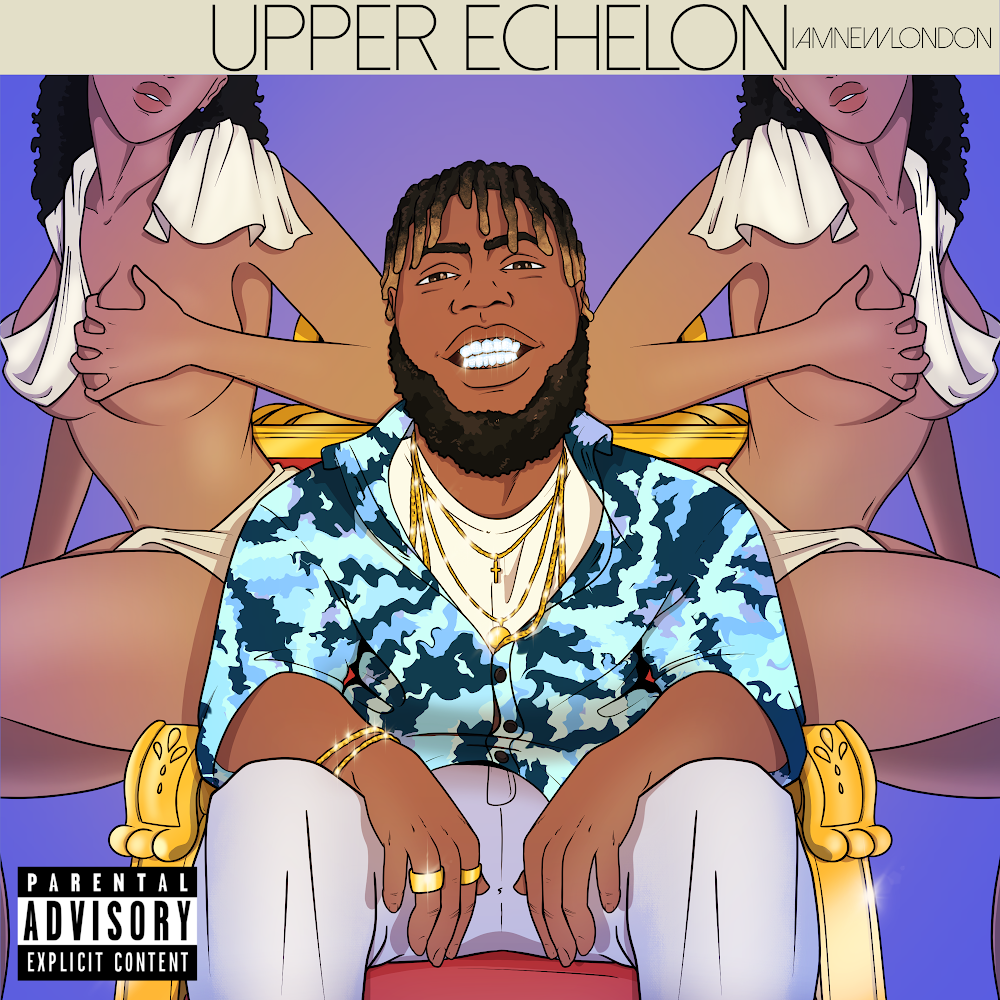 Looking to take his already fruitful career to new heights, New London [@Nwlondon__] delivers the appropriately titled single "Upper Echelon." As the cleverly designed artwork suggests, the BK native aims to inform critics in addition to day one supporters he has elevated on all levels and can only be suited with a mate that matches his fly.
Born in Jamaica and raised in the United Kingdom, Camoy "New London" Spence is a Brooklyn (NY) based rapper who first caught steam in 2016 with his street anthem "Rich Nation," which has now garnered over 1M+ views on YouTube. Three years later, he resurfaced with his fan favorite quickstrike "Drip Code." The fashion focused single was soon tailed by "Steelo" and "Sanction." The conversation created by the quartet of tracks eventually landed him on the pages of Elliott Wilson's popularized lifestyle magazine RESPECT and earned him airplayon HOT 97 as well as Power 105. Sighting highschool friend Desiigner as an example of how music can be the vehicle to achieve any goal on your vision board, the 24 year old rhyme spitter is focused on making himself a household name before the end of 2021.
Take a listen to "Upper Echelon" on your DSP of choice after the jump and watch the WSG Ent. frontman's recent visual for "Trophy" | HERE.