ALBUM: Fre$h – Nothing Changed But The Name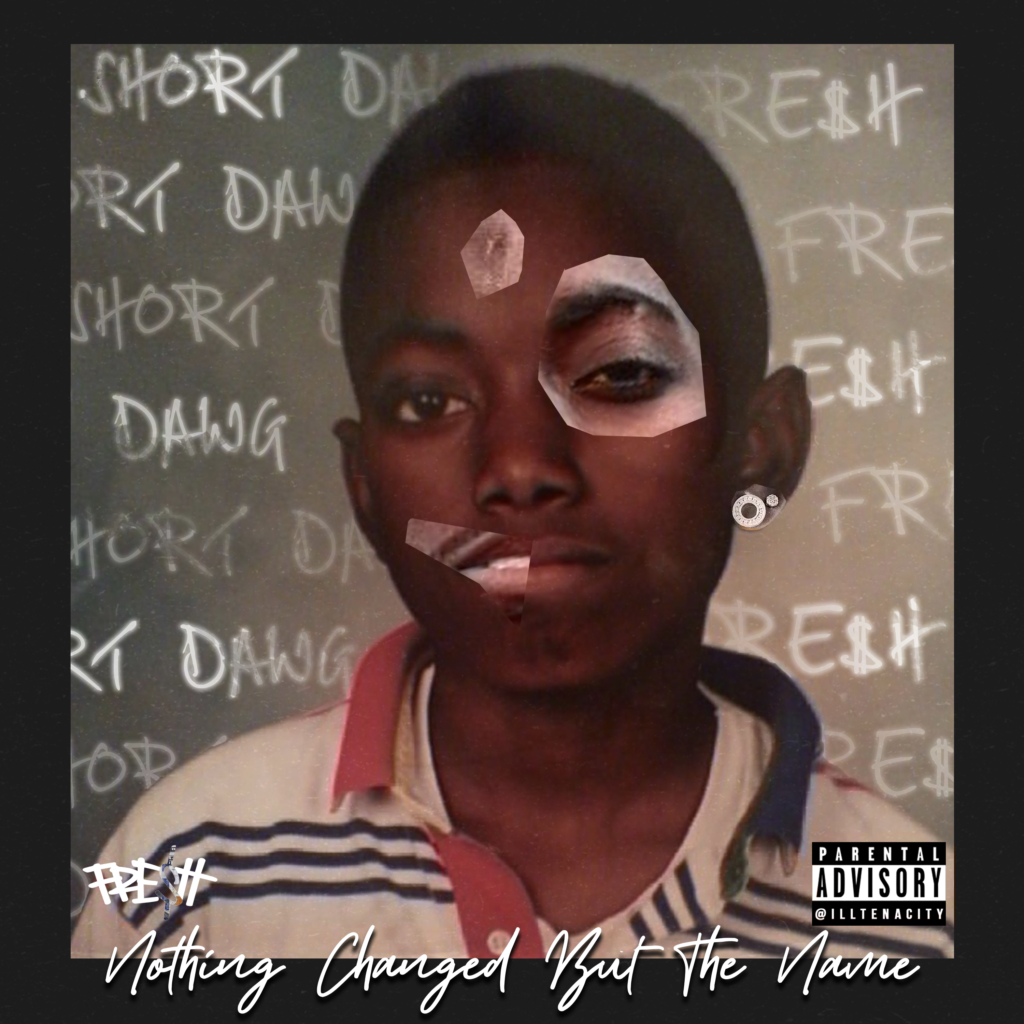 Artist FRE$H puts listeners into his shoes with his latest release titled, "Nothing Changed But The Name," an evolutionary album that highlights FRE$H's growing confidence and determination as a rap artist. The eleven-track recording, released by Cinq Music December 3, can be heard on your preferred music service.
"The album shows the evolution of my approach to music," says FRE$H, who started his career back in Houston under the moniker Short Dawg. "It's gone beyond rapping, into a focus on vocal range and tone. It shows my growth as an artist. In the beginning I came into the game not knowing what I expected of myself. One thing that doesn't change – my songs are a time capsule, it's always about what's happening right then and there."
More than ever, FRE$H opted to compose each track as concise as possible. "I don't need a lot of unnecessary musical stuff just to hear me rap," he says. The artist also spent a lot of time perfectly constructing the track order. "The sequence is very important to me, encouraging my fans to listen all the way through."
About the songs, FRE$H comments: On the track, "Don't Understand," the artist makes an observation. "The song recognizes that all of us, at some point, share a sense of being misunderstood. It's also a reminder to fans that they don't really know me, that they only know my artist persona. On "Shot Out," FRE$H collaborates with Producer/rapper Mike Zombie on something more dark. "Mike loves to produce songs in minor chords, I like major chords, it was great to work with him, playing around with the sounds." Even more complex is the track titled, "In My Feeling," an homage to the speeches of black activist and historian John Henrik Clarke. In the song, Fre$h can be heard rapping and commenting on some of Clarke's beliefs on black culture.
About FRE$H:
Fre$h broke from the pack four years ago after his collaboration with 50 Cent and 2Chainz on "Petty," with over six million views on YouTube. FRE$H has impressively worked alongside some heavy hitters in the industry such as Timbaland, Teddy Riley, Chris Brown, Lil Wayne, Drake, Wiz Khalifa, Jazze Pha, and many more. In addition to his solo career, FRE$H is also busy developing talent at his own Fresh Muzik, LLC music label.