ALBUM:  Eye Traveler @eyetraveler – Tape From A Stolen Starship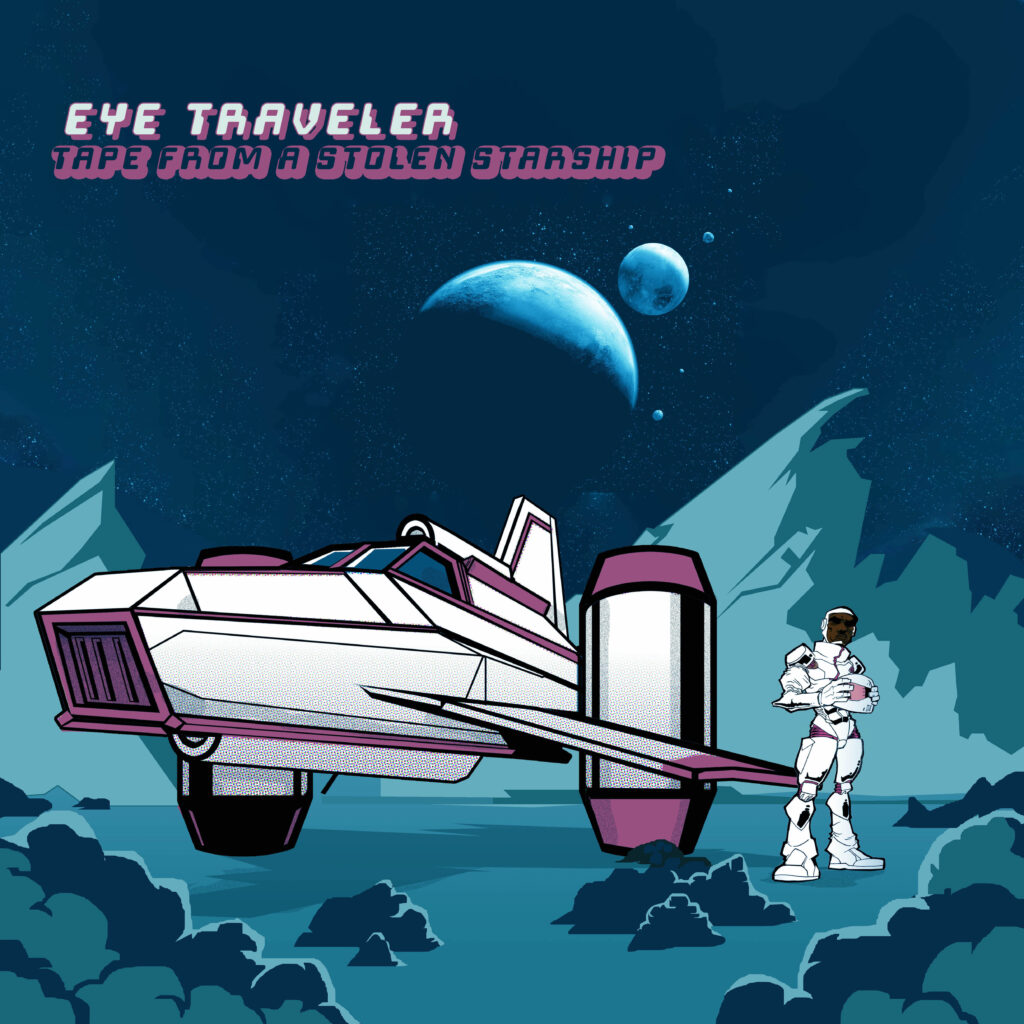 Less than a year after the release of "Kingdom of the Gold Tooth Nubians" Eye Traveler returns with his third instrumental hip hop album "Tape From A Stolen Starship". Creative inspiration struck Eye Traveler earlier this year and instead of second guessing the process, he got out of his own way and let the spirits guide him. Eye Traveler came up with the moniker Brahms of the Beat Machine (19th century German pianist and composer) while recording this collection of beats that helped shape and guide him during this process. By using this simple phrase it helped push him while using his MPC2000XL to make compositions and arrangements that felt more complete than simply a beat playing for a minute and a half before a fade out. Please check out the attached promo video which serves as a first salvo of what's in store on this collection of beats. The album is available on all streaming platforms including bandcamp.
Eye Traveler is a Los Angeles, California native and former co-owner of streetwear boutique Regal Tenant where he also put on numerous hip hop shows with artists from Blu to Sa Ra Creative Partners.  When he is not hunched over his beat machine he is a seafarer of the cosmos and collector of ancient antiquities.