UNSIGNED HYPE: UTP Skip x Raw Dizzy Featuring JAYARSON & Kutta Gang J Blackk – Uptown Downtown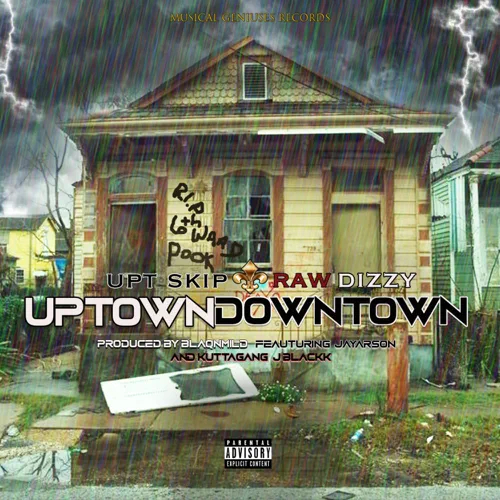 Two of rap's most dominant and historical figures, UTP Skip and Raw Dizzy, have joined forces with New Orleans' young bloods, JAYARSON and Kutta Gang JBlackk to bring Fall 2021 alive with "UptownDowntown".
"UptownDowntown" is a single that is poised to put New Orleans back on the musical map. This rousing offering is produced by none other than Grammy nominated and BMI award winning super producer BlaqNMild, internationally known for Drake's "In My Feelings" and "Nice For What". It is the first single off the upcoming album entitled "UptownDowntown 4". Skip reps Uptown (the 17th Ward's Hollygrove neighborhood) while Raw Dizzy proudly represents his Downtown Ninth Ward neighborhood. The pair have teamed up to work on this special project in an effort to unite their city's music scene.
The visuals to "Uptown Downtown" were directed by the legendary Mr. Meana of Partners-N-Crime and was filmed and edited by premiere production company One Shot Filmz. The video features scenery from all over the Crescent City, including Canal Street, the world famous Chicken and Watermelon, the Soulja Slim mural, and more. "UptownDowntown" is available on all platforms.