NEW:  Island Wave Releases SXSW Show Highlights In Search of Artists to Join This Year's Lineup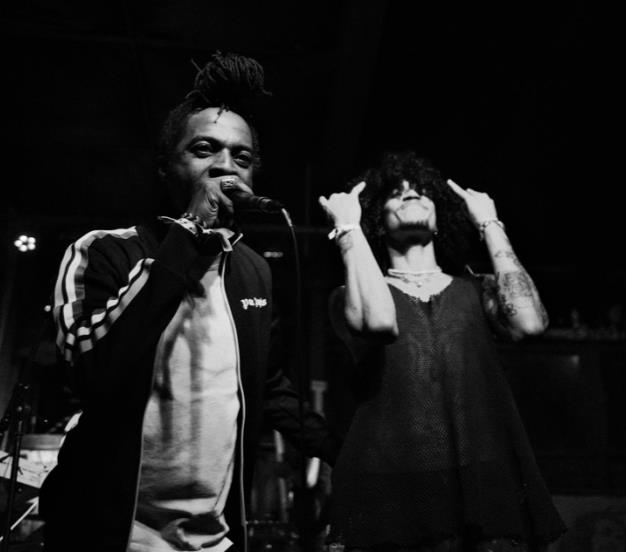 Hailing from Trinidad and Tobago, Kalpee pioneers the 'Island Wave' movement, the first ever Caribbean stage at SXSW dedicated to giving artists from the West Indies a platform to highlight their heritage and engage with the international music scene.
For its first year at SXSW, 'Island Wave' brought 31 Caribbean artists to Austin., Texas for an unforgettable performance at The Flamingo Cantina. The set at 'Island Wave' was led by master of ceremony, dancehall and reggae legend Ras Kwame (Reggae Recipe/ Capital XTRA Radio), and featured performances from artists such as Kalpee, Nailah, Blackman, Tessellated, Jimmy October, Freetown Collective, and Jaz Elise. 'Island Wave' brought a record breaking crowd to The Flamingo Cantina and SXSW was proud to announce the continuation of 'Island Wave' for the upcoming 2023 circuit and beyond.
'Island Wave' is not only a sublime showcase of Caribbean culture, but also, an opportunity to address pressing issues such as a lack of resources and funding for the creative arts throughout the West Indies. Through 'Island Wave,' Kalpee has created a groundbreaking genre known as 'New Calypso' with the purpose of identifying and celebrating Caribbean heritage through music. To bring as many artists as possible out to SXSW this year, 'Island Wave' has partnered with Music TT and the Jamaican Tourist Board to highlight as many artists as possible. With the show highlights release, 'Island Wave' highly anticipates an incredible sophomore circuit and is looking for another Carribean artist to join the lineup.
"Make sure yuh come vibe with us, Cuz yuh kno it gwan be ah Island Wave!"